I've shared a studio with Reilly for about a year and half now. The first year went really well but the past six months have been more problematic. I didn't even set foot in the damned place during August or September of 2009. And since then my attendance has been sporadic. My painting has suffered (which you can see for yourself) and of course I'm wasting the rent money.
I'd been avoiding seeing anyone else from any other studios in the building because I'd been feeling, not so much anti-social as, well, as if I was being a jerk when I spoke to people, so I decided I'd rather not talk to anyone. But one of my rare days in the studio, Sam, one of our newer studiomates, brought in a dozen donuts. By the end of the day I was the only one left and there were extra donuts. Well, you can't just leave donuts. For one thing old donuts aren't very good. For another thing, who knows what vermin lurks in the heart of the building? So, sighing, on my way out I brought the remaining donuts to Deep 6. I ended up talking to Dean and, as usual, complaining, which for some reason is what I do. This is why I'd been avoiding seeing anyone else. One of my complaints was how much trouble I'd had dragging my sorry ass into the studio on any kind of regular basis.
"What you need," Dean opined -- one of the things that makes it hard to complain to Dean is he always wants to help -- "what you need is something that will motivate you to come into the studio more often. What if you put together a figure drawing session?"
What if I did? I'd met Reilly at a figure drawing group, but in late 2008 I'd had a falling out with the organizer so I'd stopped going. Since then I missed figure drawing and wanted to do it again -- and tried one other group which didn't go too well -- so setting up my own seemed like a good idea. On the other hand, my follow-through is usually terrible. And I don't know too many art models, either.
But you know what? That's all whining. I can organize things. I'm a Boy Scout. I know how to do this stuff. Onward and upward!
Well, last Thursday night was the 2nd Avenue Figure Drawing Group's third session. Amazing. I held it together for three sessions in a row! We'll see how things continue.
I haven't posted my drawings from the first two sessions because, wow, they were bad. The second session was especially egregious. I'd found Mia, who I'd drawn before and totally loved, and I couldn't wait to draw her again, and then I showed up without any of my usual drawing implements. I ended up finding some really soft charcoal sticks I'd bought for some unknown purpose and trying to use those. By the time I was done I looked like Bert from Mary Poppins I'd smeared so much black crud all over my face and hands and pants.
Our most recent session featured a new model found by Joan, a lovely woman named Cara. Finally I have some drawings I can share.
I think the last two are kind of interesting because they're the same pose, but one is in Conté and one is using my brushpen.
And then, just because I'm here already, let me throw in a drawing I did of my daughter Corinne last night at her dance competition.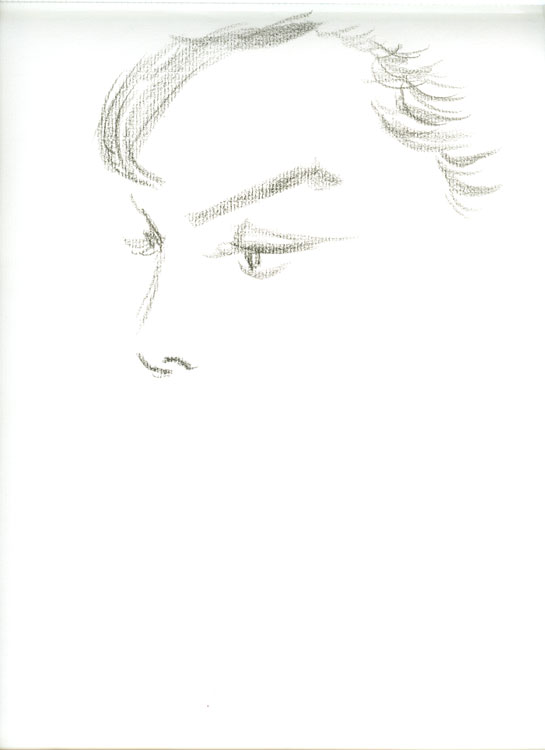 Chris Rywalt, Cara Drawing #1, 2010, Conté on paper, 9x12 inches
Chris Rywalt, Cara Drawing #2, 2010, Conté on paper, 9x12 inches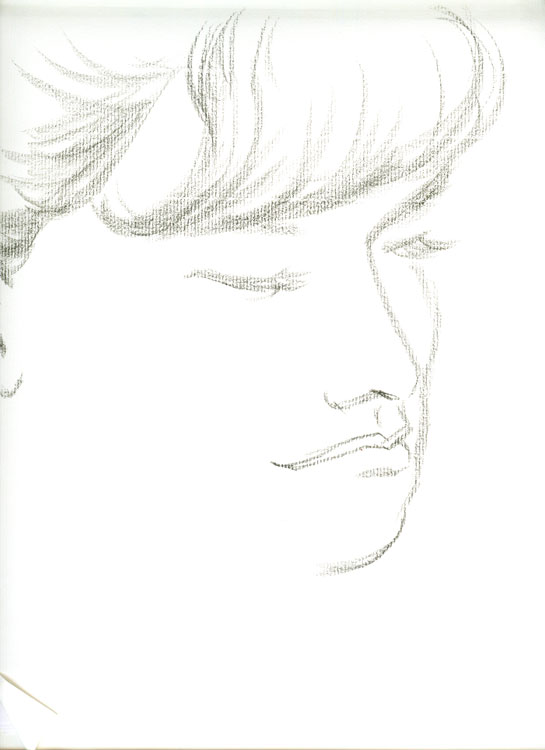 Chris Rywalt, Cara Drawing #3, 2010, Conté on paper, 9x12 inches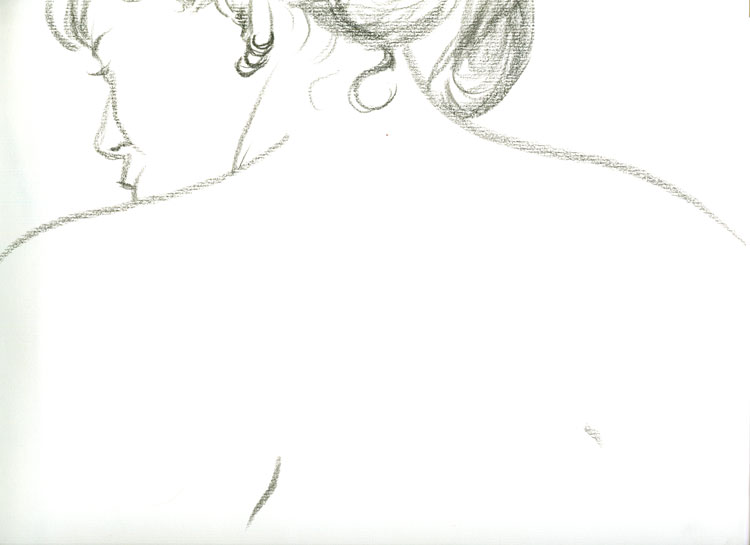 Chris Rywalt, Cara Drawing #4, 2010, Conté on paper, 9x12 inches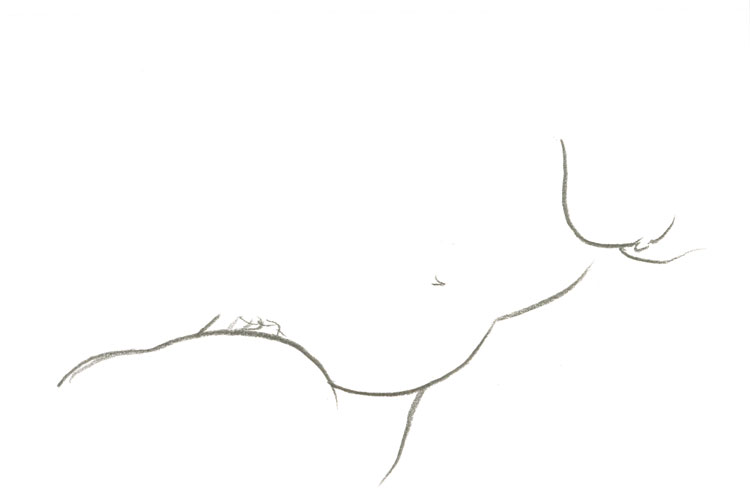 Chris Rywalt, Cara Drawing #5, 2010, pencil on paper, 8.5x5.5 inches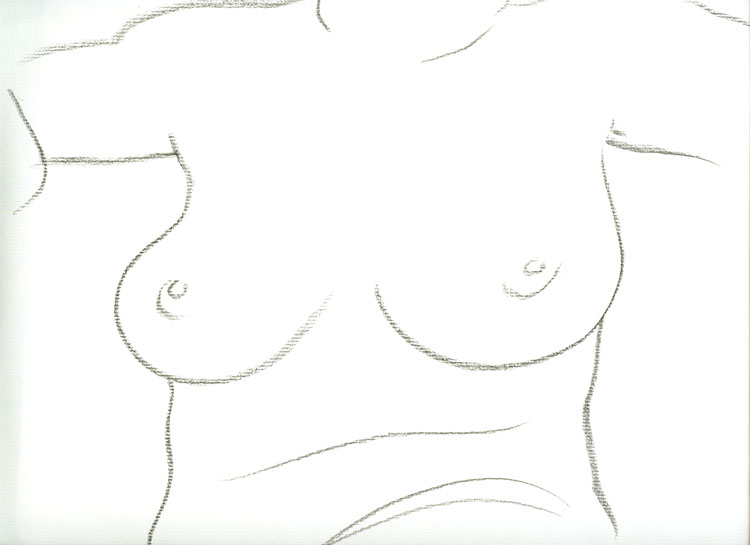 Chris Rywalt, Cara Drawing #6, 2010, Conté on paper, 9x12 inches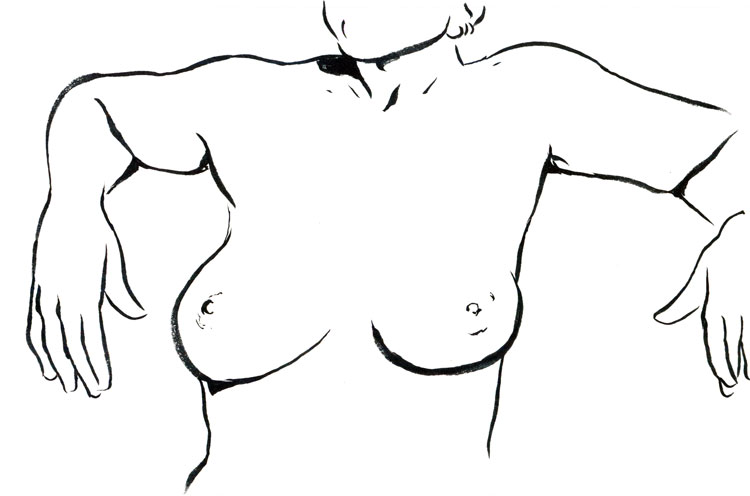 Chris Rywalt, Cara Drawing #7, 2010, ink on paper, 8.5x5.5 inches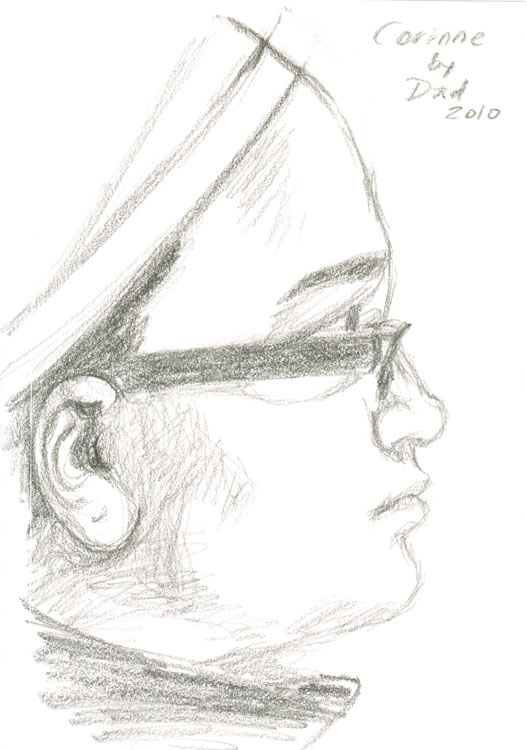 Chris Rywalt, Portrait of Corinne at Dance, 2010, pencil on paper, 8.5x5.5 inches