Since Steve asked for it, I'm going to throw some more drawings up here.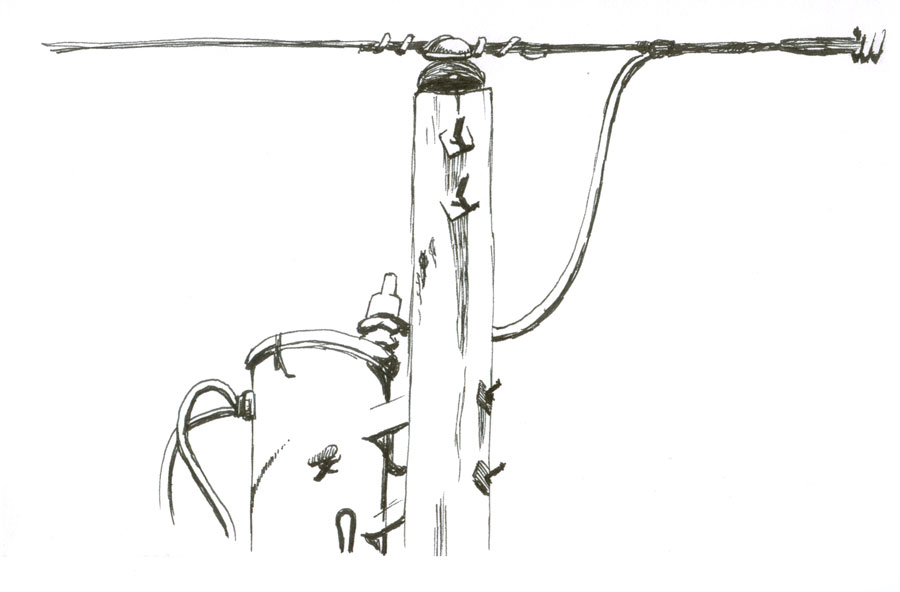 This is a transformer I drew while waiting to pick the kids up from school. It's about 8 by 10 inches. The drawing, not the transformer.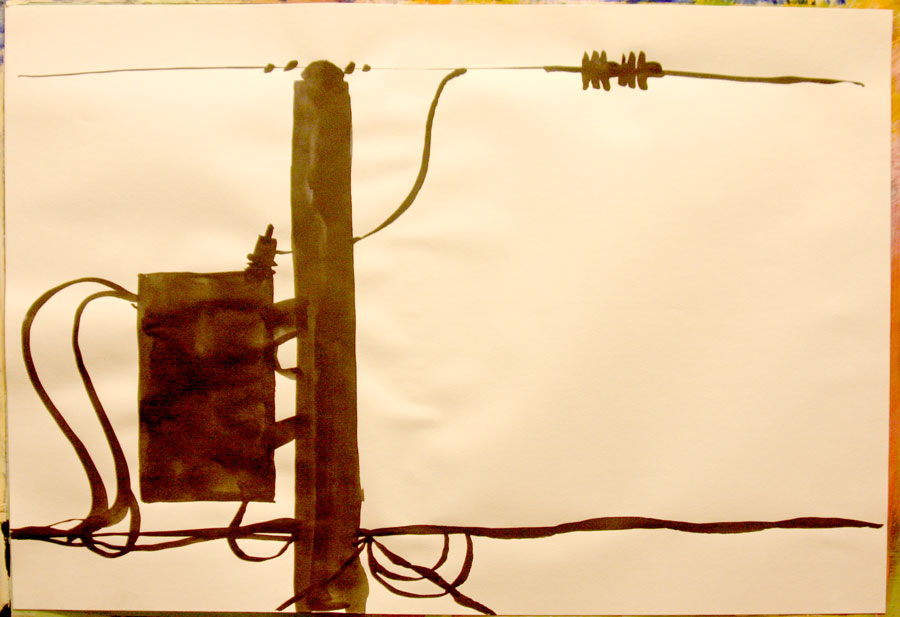 And this is a somewhat larger (too large for my scanner, hence the poor photo) ink and brush of the same subject, based on the earlier drawing. The plan is to use this in an upcoming traffic sign.
Back on Steve's blog, he pointed us at Jim Woodring's blog. Jim Woodring's work is HOLY CRAP incredible, but the thing I noticed after that was his use of a Moleskine notebook. Now, I'd seen Moleskines for sale and they seemed kind of nice but they're so wildly expensive -- twice the cost of almost any other bound pad -- I never seriously thought of buying one. That and the fact that their main selling point is they were used by Van Gogh and Hemingway. First, is some of their genius going to rub off on me because of the notebook I use? Second, don't these two geniuses have a little something in common we would, perhaps, be better off not emulating? Like, maybe, I don't know, just blue-skying here, SHOOTING ONESELF?
Also, the list of Great Moleskine Personages goes like this: Van Gogh, Picasso, Hemingway, Chatwin. Who the fuck is Chatwin? Besides the only one in the list living recently enough to have negotiated his own royalties?
But a couple of people seemed to think that Moleskines are something special. So I bought one and I've been carrying it around for a few days.
I can say that this little notebook is without peer, in the sense that no other notebook I've ever used is quite so pointlessly expensive. Also, I didn't realize how much I'd missed oak tag now that I've graduated junior high school. Oak tag sucks. Its main purpose is to make you appreciate real paper. And oak tag seems to be what the Moleskine pages are made of.
This thing has some other problems, too. There's no place to attach a pen or pencil. You can't tear pages out because they're string bound. And the very first page reads: "If found please return to__________. $________reward."
Reward? In DOLLARS? Very amusing.
About the only good thing about the Moleskine is I'm going to try and fill the whole damned thing up because I want to get my money's worth out of it. This might not sound like a big deal, but my bookshelves contain several bound sketchbooks with three or four pages filled in and the rest still blank, because I was paralyzed at the idea of drawing in a permanent book. Every drawing had to be a masterpiece if it was going to be forever between these covers!
By way of contrast, all the drawings I've done so far in this Moleskine have been absolute crap.