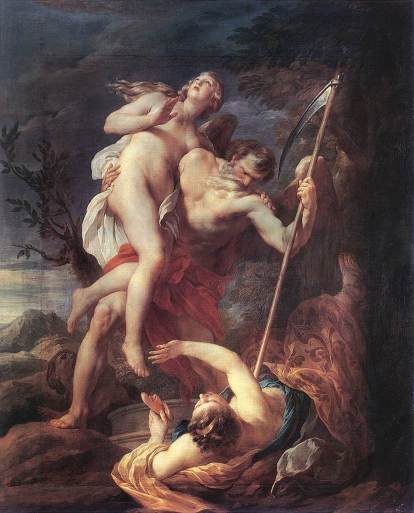 François Lemoyne, Time Saving Truth from Falsehood and Envy, oil on canvas, 149x113.5cm (from The Wallace Collection)
In case you heard a loud POOF echoing around the art world recently, that was the sudden deflation and disappearance of the façade of museum curatorial omniscience. In short, someone just admitted they don't know what they're doing.
As reported over at Art Fag City (for once I'm not picking on Paddy!):
The new fifth floor exhibition [at the Whitney Biennial] "Collecting The Biennial" showcases work collected by the museum from the biennials over the years.... [It] provides a good starting point for the biennial discussion, highlighting both good and bad work. "It shows how taste changes," Francesco Bonami explained while gesturing to a gaudy Julian Schnabel painting he says they thought was "forever." "It was not," he concluded succinctly.
Holy crap, I think Frankie just admitted that those clothes the Emperor was wearing a few years back, they might not have been so nice. Now if only he and Gary Carrion-Murayari could generalize this and realize that what they're choosing now is also crap, things might start improving at the Whitney.